We're so excited to be back!
We've implemented health and hygiene procedures so that everyone can safely shop as soon as we're allowed to open on Monday. Just a few quick guidelines:
Everyone over the age of 2 - wear a mask, please!
50% store capacity, and browsing for 10-15 minutes.
Please practice social distancing, and supervise your kids - no sitting or reading.
Limit touching books as much as possible - our staff can help you out if you need!
Park Slope
1111 8th Av. Brooklyn, NY 11215 - Seven days a week from 11-6pm
email megan@powerhousearena.com for recommendations and special orders
Dumbo
28 Adams St. Brooklyn, NY 11201 - Seven days a week from 11-7pm
email nick@powerhousearena.com for recommendations and special orders
Thank you!!
- Daniel & Susanne & Chris & Megan & Nick & Brittany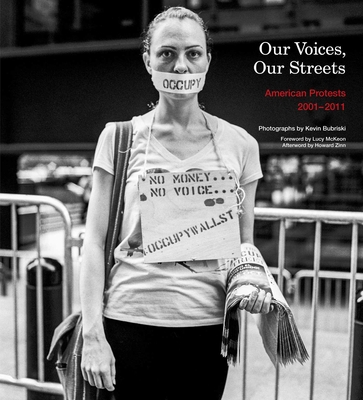 The latest from powerHouse Books! OUR VOICES, OUR STREETS: AMERICAN PROTESTS 2001-2011 by Kevin Bubriski is availble now - 50% of proceeds go to THE BAIL PROJECT!


We're LIVE with a brand new online site for the Covid-19 era!
We're thrilled to announce that we've finally arrived in the modern, post(ish)-pandemic era: our Brooklyn indie stores in Dumbo and south Park Slope—POWERHOUSE Arena and POWERHOUSE on 8th—can now ship any book or bookstore item from the source directly to your door. Powered by IndieCommerce, please welcome www.powerhousebookstores.com.
We're a small family-run business, and have been stubbornly proud of our sole focus on the curated shopping experience, the engaging and thought-provoking programming, and slightly idiosyncratic way we've gone about bringing a bookstore into the areas of Brooklyn that have played important roles in our lives: Dumbo and Park Slope.
But Covid-19 has changed everything, and like all of you we do not know how, when, or even if things will return to the way they used to be. The future? Maybe it will be masks and gloves and 50% capacity. Maybe it will be by appointment. But one thing for sure: online is where lives will be going, for better or for worse.
With that acceptance, we decided to bring a new capability to our approach to books and gifts, and we think this is a good 1.0 start. A lot of hard work has been done by our small bookseller and design team to get this new venture ready over the past few weeks: now you can use this IndieCommerce-powered site to order any book or gift item your heart desires, for you or for any loved one—or even moderately tolerated person—anywhere in the world, by mail or by pickup.
We will be bringing our own curated items to this site regularly, so we hope you will stick with us; we appreciate your business and we will be here as long as you are here.
With fortitude and grace,
Susanne & Daniel