POWERHOUSE has got the books you need in 2021!
Welcome to POWERHOUSE Bookstores! Now located in Dumbo, Park Slope, and Industry City! We're here to help you find your next favorite book, either by stopping in and browsing our stores in person, or by ordering through our website here! Check out handselected staff picks, curated categories, or search for a particular book. If it's in stock here, you can pick it up in store or have it shipped right to you. And of course, our knowledgeable staff is always here to help. Thank you for continuing to support our indie bookstores!
Park Slope
1111 8th Av. Brooklyn, NY 11215 - Seven days a week from 11-6pm
email brittany@powerhousearena.com for recommendations and special orders
Dumbo
28 Adams St. Brooklyn, NY 11201 - Seven days a week from 10-7pm
email chris@powerhousearena.com for recommendations and special orders
Industry City
220 36th St., Building #2, Brooklyn, NY 11232 - Seven days a week from 10-6pm
email megan@powerhousearena.com for recommendations and special orders
Thank you!!
- POWERHOUSE Team
Spring is here and we're celebrating at POWERHOUSE @ IC with a Spring Book Sale! We've set up a curated selection of sale books just outside our store for everyone to explore. The tables will feature unbeatable deals on fiction, nonfiction, cookbooks, kid's books, even some photo and art books! Books are priced as marked. Stop by to bargain hunt the sale table and peruse the rest of our wonderful collection!
We're celebrating Earth Day this month with a display of books about climate change, the Earth, and people who are helping the environment for children of all ages. Stop in to browse the selection as well as our displays of climate change and Earth Day books for adults!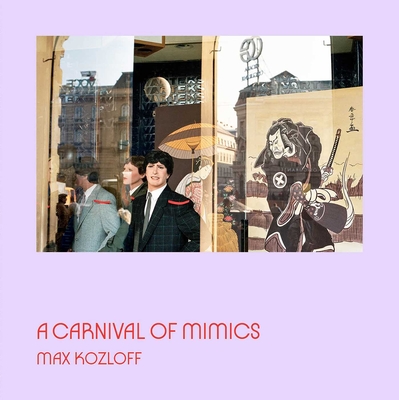 The latest from powerHouse Books! A Carnival of Mimics is a new photo essay from acclaimed photographer and art critic Max Kozloff.
MORE new powerHouse books can be found here.

We're LIVE with a brand new online site for the Covid-19 era!
We're thrilled to announce that we've finally arrived in the modern, post(ish)-pandemic era: our Brooklyn indie stores in Dumbo, south Park Slope, and Industry City—POWERHOUSE Arena, POWERHOUSE on 8th, and POWERHOUSE @ IC—can now ship any book or bookstore item from the source directly to your door. Powered by IndieCommerce, please welcome www.powerhousebookstores.com.
We're a small family-run business, and have been stubbornly proud of our sole focus on the curated shopping experience, the engaging and thought-provoking programming, and slightly idiosyncratic way we've gone about bringing a bookstore into the areas of Brooklyn that have played important roles in our lives: Dumbo and Park Slope. And we're thrilled to have joined the vibrant and thriving network of creative enterprises in Industry City!
But Covid-19 has changed everything, and like all of you we do not know how, when, or even if things will return to the way they used to be. The future? Maybe it will be masks and 50% capacity. Maybe it will be by appointment. But one thing for sure: online is where lives will be going, for better or for worse.
With that acceptance, we decided to bring a new capability to our approach to books and gifts, and we think this is a good 1.0 start. A lot of hard work has been done by our small bookseller and design team to get this new venture ready over the past few weeks: now you can use this IndieCommerce-powered site to order any book or gift item your heart desires, for you or for any loved one—or even moderately tolerated person—anywhere in the world, by mail or by pickup.
We will be bringing our own curated items to this site regularly, so we hope you will stick with us; we appreciate your business and we will be here as long as you are here.
With fortitude and grace,
Susanne & Daniel
---
Election and Current Politics
Get all the information you need to make an informed decision this November!
---
Elections, Voting, and Politics for Kids
Help your kids learn about elections and the importance of voting!
---
R
uth Bader Ginsburg
Celebrate the legacy of America's favorite jurist with these delectable books about her life for all ages!
---
Race & Social Justice for Kids
We know that parents might be struggling to figure out how to have these important discussions with their kids. We've compiled some recommendations of Anti-Racist books for kids from board books up to YA fiction and nonfiction.
---
Race & Social Justice
As protests break out in New York City, in Brooklyn, and across the country in response to continued police violence against Black people in America, it is more important than ever that Non-Black people, especially white Americans, educate ourselves about the continued, systemic problem of racism in America.
---
Kids Books & Gifts
The best of kids books - be it picture books, middle grade, YA novels or beautifully illustrated educative books – all hand-curated by our kids book buyer.
---
Staff Picks
All the greatest books, according to our knowledgeable and well-read staffers. Fiction, non-fiction, poetry, kids' books and more!
---
powerHouse Books
The best of our artbook publishing house—photography, documentary, pop culture, business, fashion, and celebrity books.
---
POW!
Our own kids book publishing imprint offers books for young children that are visually striking, imaginative, funny, diverse, and have an offbeat or edgy sensibility.
---
Poetry
Recent and classic verse from new and legendary poets alike.
---
Cookbook & Lifestyle
The best in new cookbooks (for food and cocktails!), lifestyle & home design.
---
Art & Design
Typography, graphic design, product design, street art and more!
---
Self Help
Dive into our selection of books on mindfulness, healthy living, family life, and more!
Newsletter Pop-up photo: From Back in the Days by Jamel Shabazz, published by powerHouse Books.